Layout 4
Source: TV
Layers: 1
No sketches available
Standard size

No Background

Added 7/7/2015
Updated 7/8/2015

Fourth layout of Part B Cut 608. In the animation below you can see the process from layout to douga. Unfortunately I don't have the genga and some of the roughs.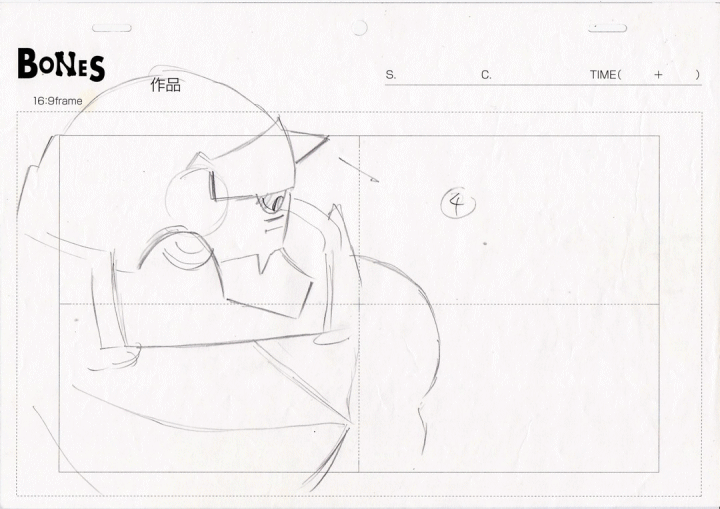 Alphonse Elric (2 frames)
The final douga is a composition of D下あ (body) and D6' (head).