Douga Pilot Cut 58
Source: TV
Layers: 1
No sketches available
Standard size

No Background

Added 7/25/2013
Updated 9/28/2013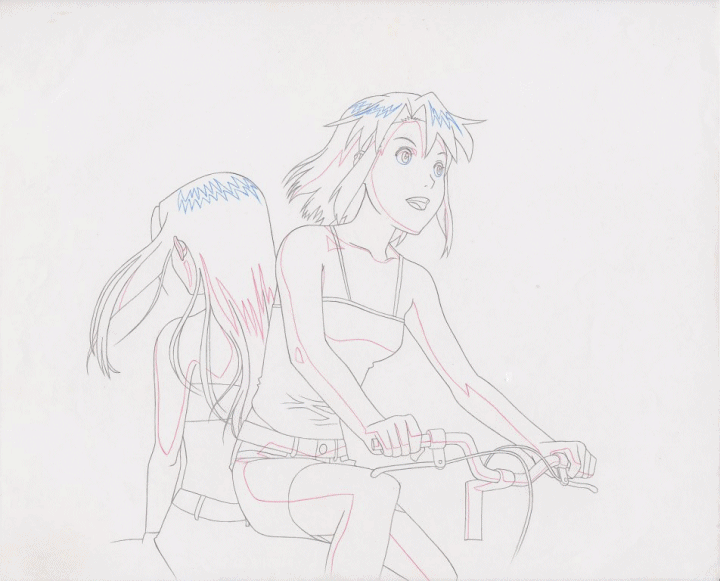 Yukari Morita and Matsuri

This cut shows a scene from episode 4 (probably), where Yukai and Matsuri get the morning off after the G-force simulator is broken. They decide to go to the beach by bike, which is always nearby on the tropical island. Fortunately for us this does not become a typical beach episode, we only get to see the girls having fun in the water for a minute or so.

I really like this cut, because the camera moves around the characters, something you don't see often. If you watch the animation closely you'll see white spots jumping around. These aren't caused by the low image quality, they are Typp-Ex corrections on the douga. This is the first time I see this way of correcting, but it sure looks a lot more time efficient than drawing a new douga or shuusei.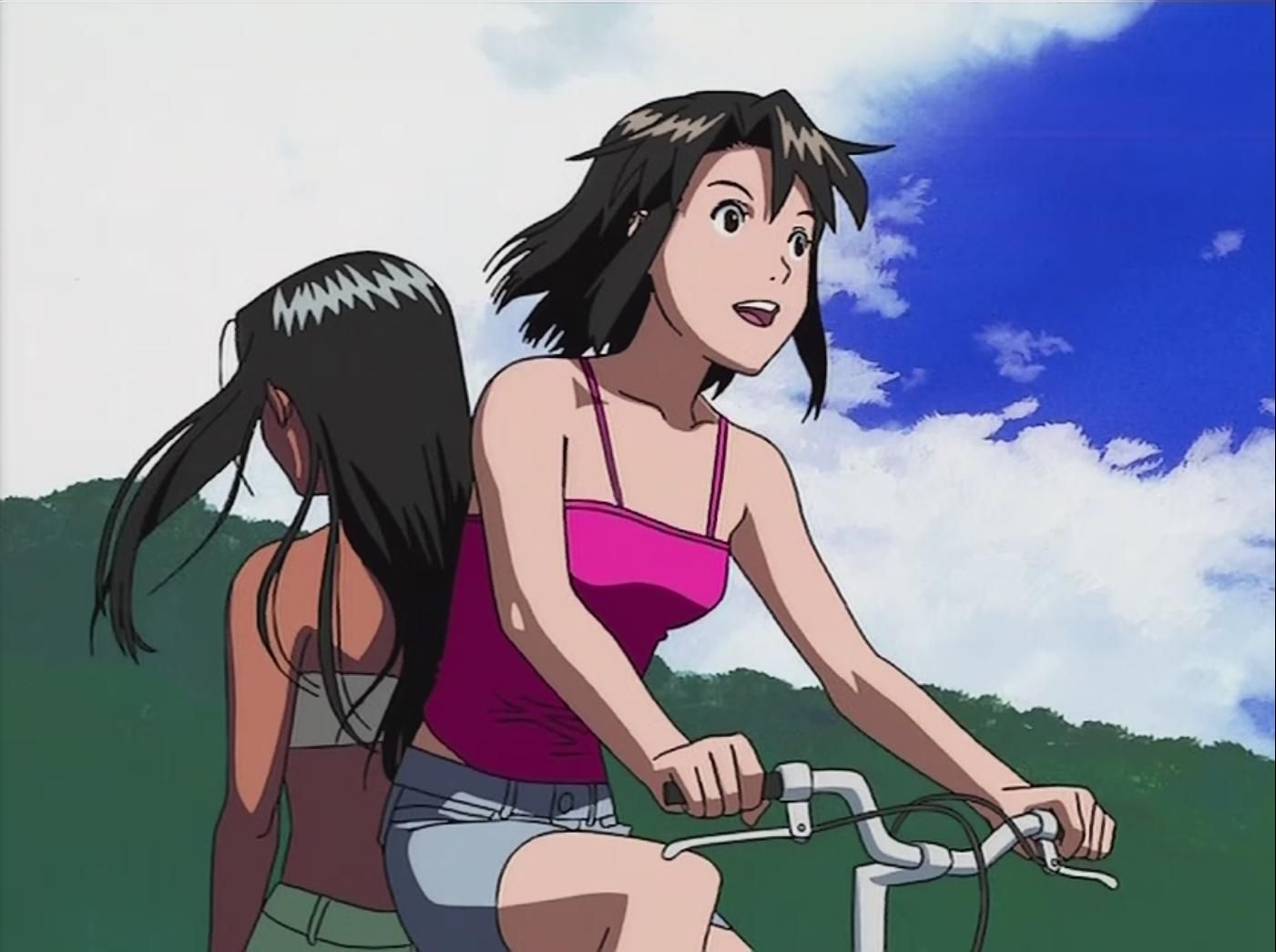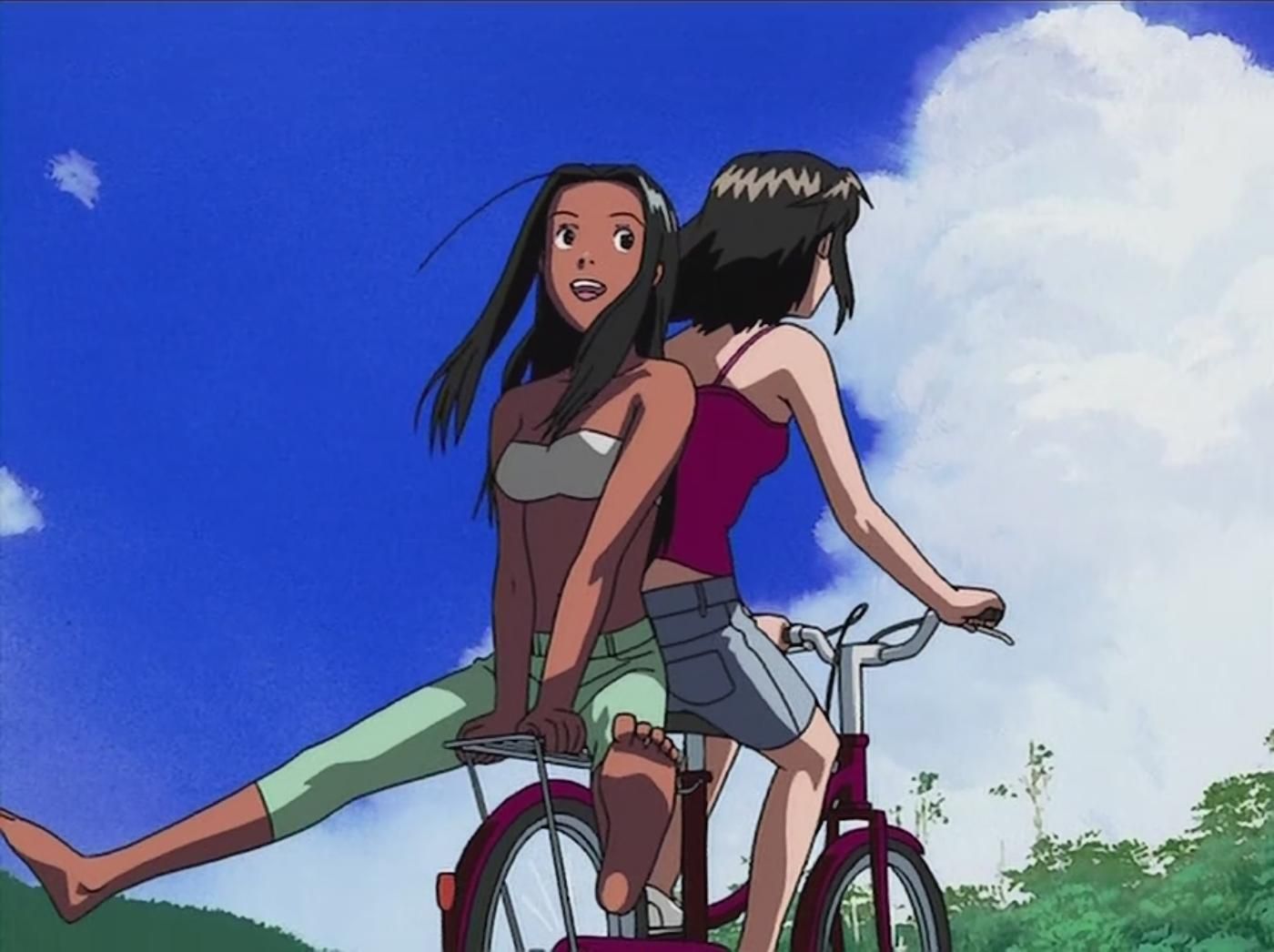 In the sheets below you can see the backside of the final two douga with coloring instructions.

If you want to see a single douga you can find them here.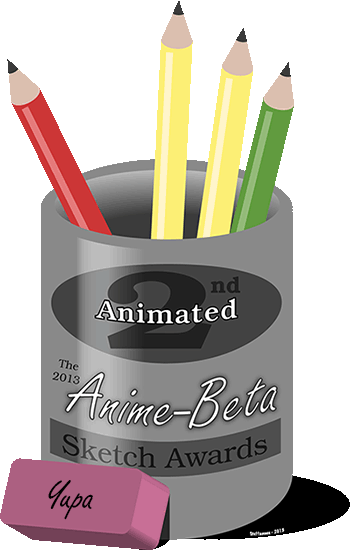 Click to open in new window