Douga Pilot Cut 59
Source: TV
Layers: 2
No sketches available
Standard size

No Background

Added 7/25/2013
Updated 7/25/2013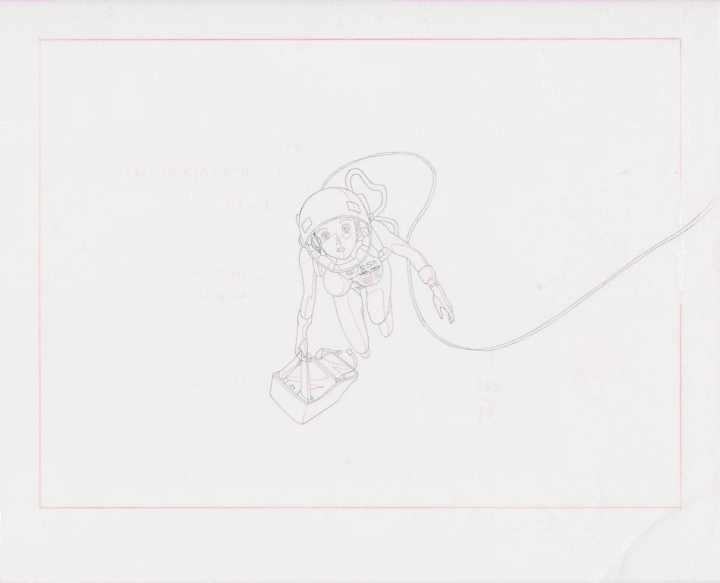 Matsuri

This cut shows a scene from episode 6, where Yukari Morita is in space, but can't return to earth because of a damaged heat shield on her spacecraft (which looks a lot like the old Apollo command module). Ground control decides to send Matsuri on a second rocket to save her. Here we see Matsuri moving towards Yukari's space module with an extra oxigen tank, as Yukari's supply is running out.

Apparently there was some trouble with the headset on her right ear, which also shows in the douga as thicker lines. I think the cause is the overlapping reflection layer. Each frame consists of two layers, the reflection on the helmet is on a separate layer. Some douga have a drawn rectangle to indicate the screen size, which is erased with Tipp-Ex where it intersects with the character.
Although the Japanese learn our Roman alphabet in school, I rarely see romaji in anime without some kind of spelling mistake. Here we see Matsuri's name misspelled as "Maturi". It's also not clear to me why they use "astronauts" in plural.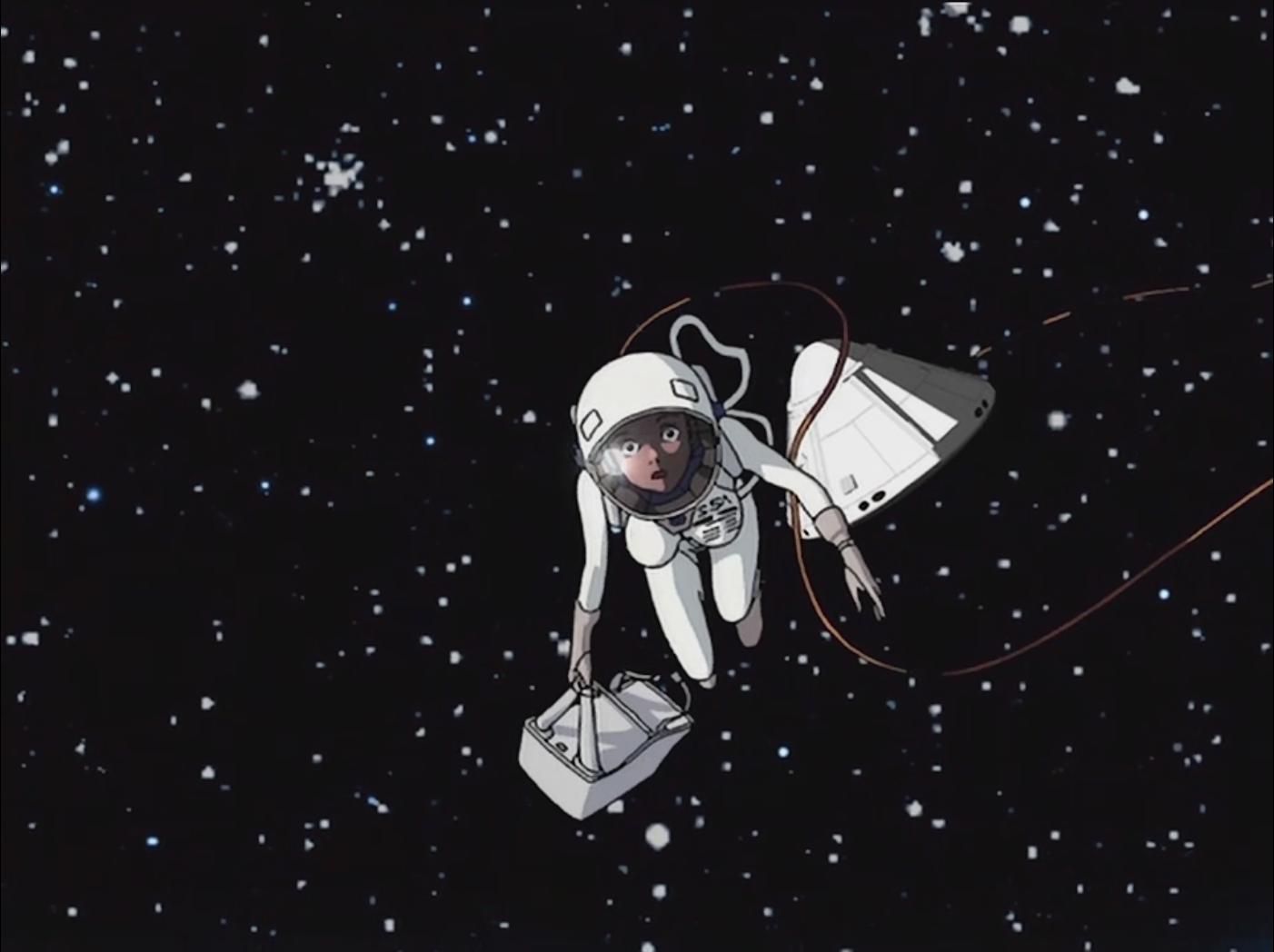 In the sheets below you can see the backside of the first and final douga with coloring instructions.

If you want to see a single douga you can find them here.


Click to open in new window