Douga OP Cut 26B
Source: TV
Layers: 4
No sketches available
Standard size

No Background

Added 7/24/2013
Updated 7/24/2013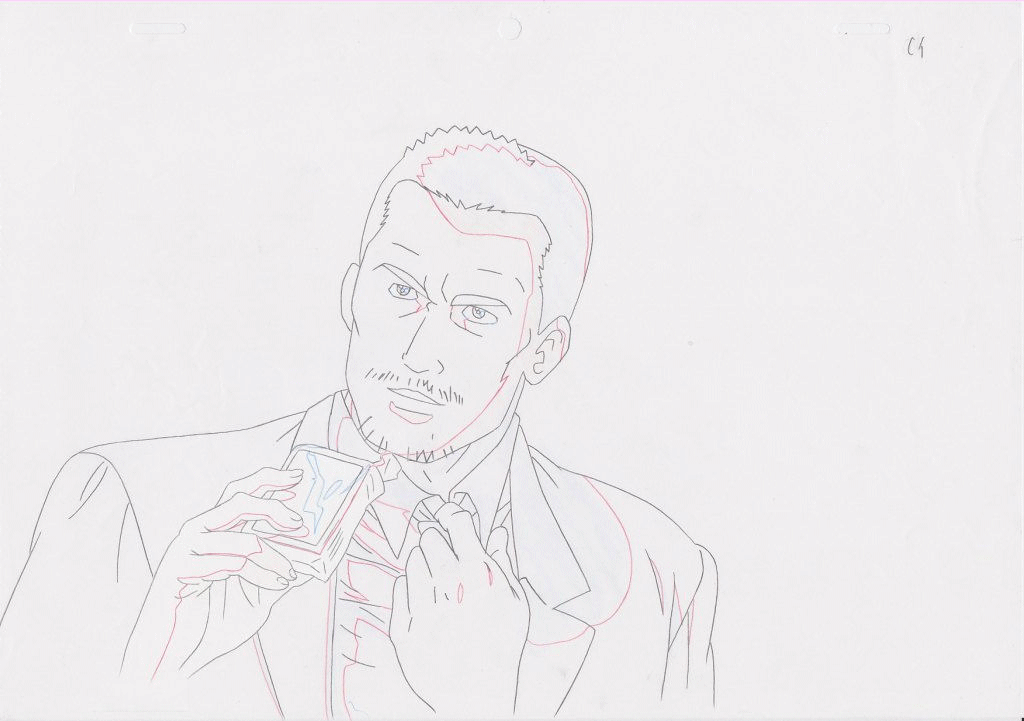 Isao Nasuda, the director of SSA.

This is a very quick horizontal panning shot, which is also transparent. The underlying cut is 26A, which I don't have.
The four layers in this cut are very strange. The moving arm consists of one layer half of the time, two layers the other half of the time. It's not just the sigarette that gets a new layer, half of the pack is also drawn on that layer. Furthermore, they left an open space in Isao's body and connected the lines on the arm layers. You can see the clothing lines around his arm change, which is unnecessarily complicated in my eyes.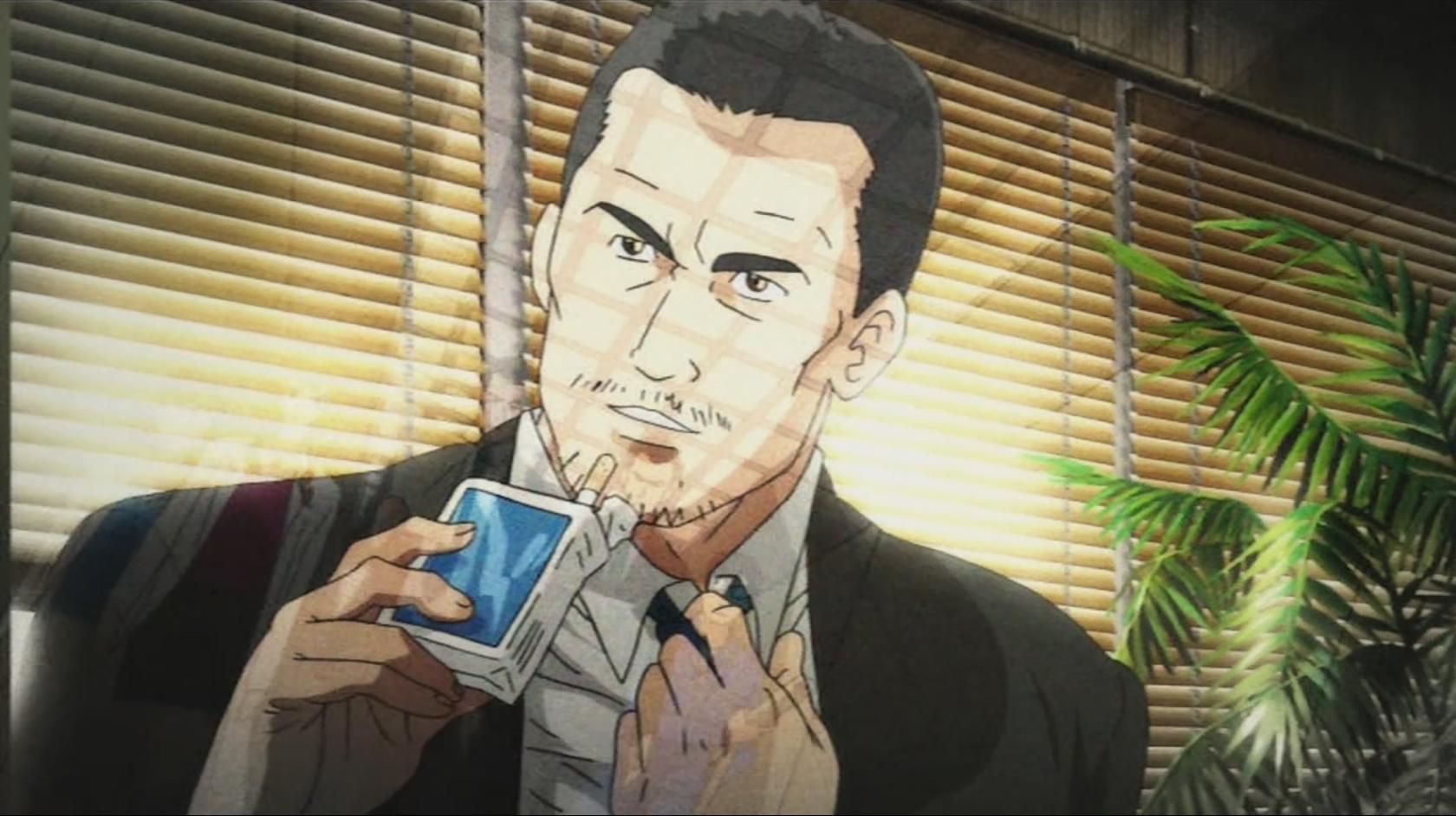 If you want to see a single douga you can find them here.