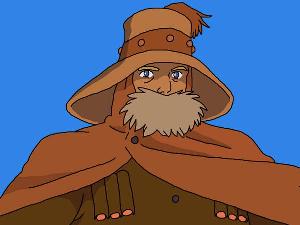 Welcome to my anime gallery!
I've been an anime fan since Spring 2010, so I haven't seen much of the older anime and therefore I mostly collect artwork from recent CG anime (after 2000). I decided not to buy cels anymore and to focus on sketches.

I started collecting sketches in June 2011. In my gallery I like to give each layout and genga (even timesheets) their own page and animate the doga sequence, so you can see everything of a certain cut. I hope my gallery can show you the animation process in full detail.

Gallery categories:
[A] - Original production art
(layout, rough, genga, douga)
[B] - Original background and layout copy
[D] - Settei copy

I am aware that most of the animation and screenshot images are broken after Photobucket blocked hotlinking. I switched to a different host that allows hotlinking for the Spice and Wolf gallery. If you'd like me to fix another gallery, let me know and I'll give it a higher priority.

News & Updates



1/9/2018
Spice and Wolf complete OP cuts added: 7, 9 and 30!
7/7/2015
Fullmetal Alchemist the Movie: The Conqueror of Shamballa partial cut added:
Part B cut 608.

Other changes in the past few months:
Trigun cut is sold and removed from gallery.
Small changes to Shiki gallery, including more screenshots and in correct order.
7/25/2013
Rocket Girls complete cuts added:
Pilot cut 58, 59.
OP cut 26B, 26C.
4/1/2012
Shiki settei added.